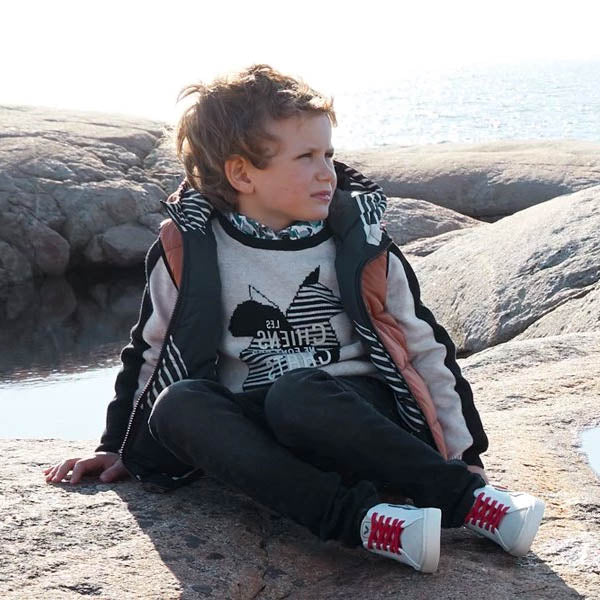 Autumn is a time for changing leaves, crisp air, and delicious delights. Who can say no to an apple cider donut?
As with all seasons, autumn is a time of great change in the environment, and in what is on our minds. Getting outside is crucial, as many people think colder temperatures means staying in ahead of winter.
Technically, autumn starts on September 22nd, but anyone living in the north knows it starts to cool down far before that.
But now is not the time to start your hibernation. And, as we all know, the little ones love getting outside and into their next adventure. Thankfully, there's no shortage of adventures to be had this fall. 
From blazing vistas of brightly-colored trees to festivals that celebrate all things pumpkins and spice - not to mention those delicious pumpkin-spice lattes - anywhere you are is a great place to celebrate autumn in 2019.
I've put together a great list of 10 different fall activities for kids, separated into four different categories. By the time you're done with this article, you'll be ready to dive into all the sounds, tastes, and overall coziness that this season brings.
Cook or Snack on Some Autumn Food
The delicious treats of autumn all have one thing in common - cinnamon, spice, and a healthy dose of sweet.
With that said, it's hard to turn down opportunities to create some of autumn's most delicious dishes. And, as luck would have it, it's a perfect chance to connect with your child!
Donuts
Apple cider donuts are one of those treats that we think about all year round. In fact, some farm stands will start selling these delicacies ahead of fall because so many people are ready for them by the end of August.
For your next trip to the farm stand this fall, don't forget to dress the little ones appropriately. For baby boy, this burgundy and camel jacket is perfect for keeping the little guy comfortable and warm while perusing the wares for the perfect fall treat.
Apple Pie 
Mom's apple pie. A truer sign of Americana has never been tastier, and now's the time to grab your favorite recipe. 
This incredible recipe from Taste of Home below is perfect to get your first apple pie (or third) into the oven and into your mouth!
Ingredients:
½ cup of sugar

½ cup packed brown sugar

3 tablespoons of flour

1 teaspoon ground cinnamon

¼ teaspoon of ground ginger

¼ teaspoon of ground nutmeg

7 cups of thinly sliced, peeled tart apples

1 tablespoon of lemon juice

1 large egg
Step One - Combine the sugars, flour, and spices in a small bowl and mix into a consistent batch. Then, toss the apples into a bowl and coat with lemon juice, mix it all around, then coat with the sugar and spice mixture. Mix until fully covered.
Step Two - Coat the bottom of a nine-inch pie pan with crust. Cut at the edge, toss in the pie filling, then dot with melted butter. Afterwards, cover the pie with the remaining crust. Cut small slits into the crust so the pie doesn't explode in the oven.
Step Three - Beat your egg into a foamy, white mixture. Then, using a kitchen brush, cover the entirety of the pie crust with your beaten egg.
Step Four - Cover the pie in foil and place in the oven preheated to 375 degrees for 25 minutes. Afterward, remove the foil and bake for an additional 20 to 25 minutes.
You can't make a pie without the right outfit. If you're looking for the perfect fall cooking photo with your little princess, you can't go wrong with this buttoned color blocks cardigan - the reds say fall, the pinks say "girl!". Also, it's machine washable for easy cleaning, just in case she gets some of the deliciousness on her clothing.
Fun with Changing Leaves
From the first day of autumn, everyone is waiting for that perfect fall scene - with the leaves changing into brilliant hues of red, orange, and brown, it looks almost like neighborhoods are on fire in exhilarating color. 
If you want to take advantage of the changing leaves in autumn, here are a few activities you can bring the little ones with that will definitely spark delight!
Scenic Drives
If you live in the northern half of the country - New England especially - taking a long drive down a scenic highway is the perfect way to get your fill of autumn leaves. 
For your next Instagram-worthy photo opportunity, Catimini has you covered. This terracotta turtleneck sweater. will keep your daughter warm, while allowing for breathability with added layers.
Or, for the young man, this tricolor raincoat is absolutely necessary for those chilly fall days to keep him warm while staying dry for those surprise autumn showers!

Jump in the Leaves!
There's nothing like taking a dive into a pile of autumn leaves. After you've raked all them into a pile, watch how excited your youngsters will be to feel the crunch of crisp autumn underneath them!
This gorgeous sweater dress - coupled with a fun pair of waterproof rain boots - will keep any girl warm and dry after a delightful jump into the leaves!
Pumpkin Carving
Ahh, pumpkins. It seems you can do almost anything with them, from making pies to carving out new friends for your little ones! 
When carving pumpkins, you can let your little one's imagination take the helm, or follow directions for several easy designs. And, when you have the perfect pumpkin, celebrate with a series of perfect autumn pictures! 
To that end, dress your little lady in the color of the season - red! This red checked tiered dress is a perfect match for any autumnal picture!
How to: Carve a Pumpkin eating Another Pumpkin
This creative take on the scary pumpkin has your main gourde eating a miniature version it itself! Scary and cute at the same time! 
And, if your little one loves Ella from Frozen…
How to: Carve Ella from Frozen!
Fall Festivals
In terms of finding everything about fall that you love in one place, there's no better bet than an old-fashioned fall festival.
For autumn equinox 2019, make sure to plan out a weekend to see a local fall festival. With just about everything mentioned in this blog included, there isn't a better way to grab fall by the horns!
In most counties around the country, there are fall festivals that will perfectly suit your needs. But, there are four autumn festivals that can't be overlooked - whether you're in the area, or looking to make a special trip!
Portland, Maine
Portland is notorious for its food scene. As one of the most quickly developing restaurant destinations in the country, it should come as no surprise that the Harvest on the Harbor Festival is any autumn foodie's dream! 
Restaurants all over create new and sometimes experimental fall offerings from the sweetest of deserts to the most mouth-watering pastries and entrees, all with an autumnal accent.
While perusing the streets of Portland, dress up your little one in something extra special. This caramel openwork cardigan will fit perfectly in any and all fall outfits.
Duluth, Georgia
Just a bit more southbound than most fall festivals, this happening attracts thousands each year for the concerts, food, and animal rides. 
If you're planning on making a trip here, you'll need something light for the little guy. This corduroy caramel jacket is perfect to wear over a simple sweater, and easy to store away when things get too warm. 
Ellicottville Fall Festival
Ellicottville, New York
The state of New York rivals Vermont and New Hampshire for some of the most breathtaking fall leaves displays around. With some of the brightest reds, oranges, and yellows you will ever see, enjoying this beauty at the Ellicottville Fall Festival will make this trip one to remember.
This snug reversible moss-green parka is great for keeping your little guy warm and cozy throughout your weekend in New York. Couple it with a thin sweater, and he'll be ready for anything!
Leavenworth, Washington
Leavenworth is what many consider a "Bavarian-style" town. It looks like you've jumped into 19th-century Germany, what with the teutonic housing and cool climate.
In line with the German tradition, Leavenworth throws an incredible Oktoberfest for the beer lover at heart, and the sausage lover when things start to cool down in autumn. Plus, with loads of German culture activities including music and dancing, there's no better place to cheers with your beer stein while the children play!
Washington gets rather cold during the October months, so you'll want to dress accordingly. For that slightly European look, this houndstooth puffer coat is perfect for the brisk autumn air - and a pretty snazzy photo opportunity.