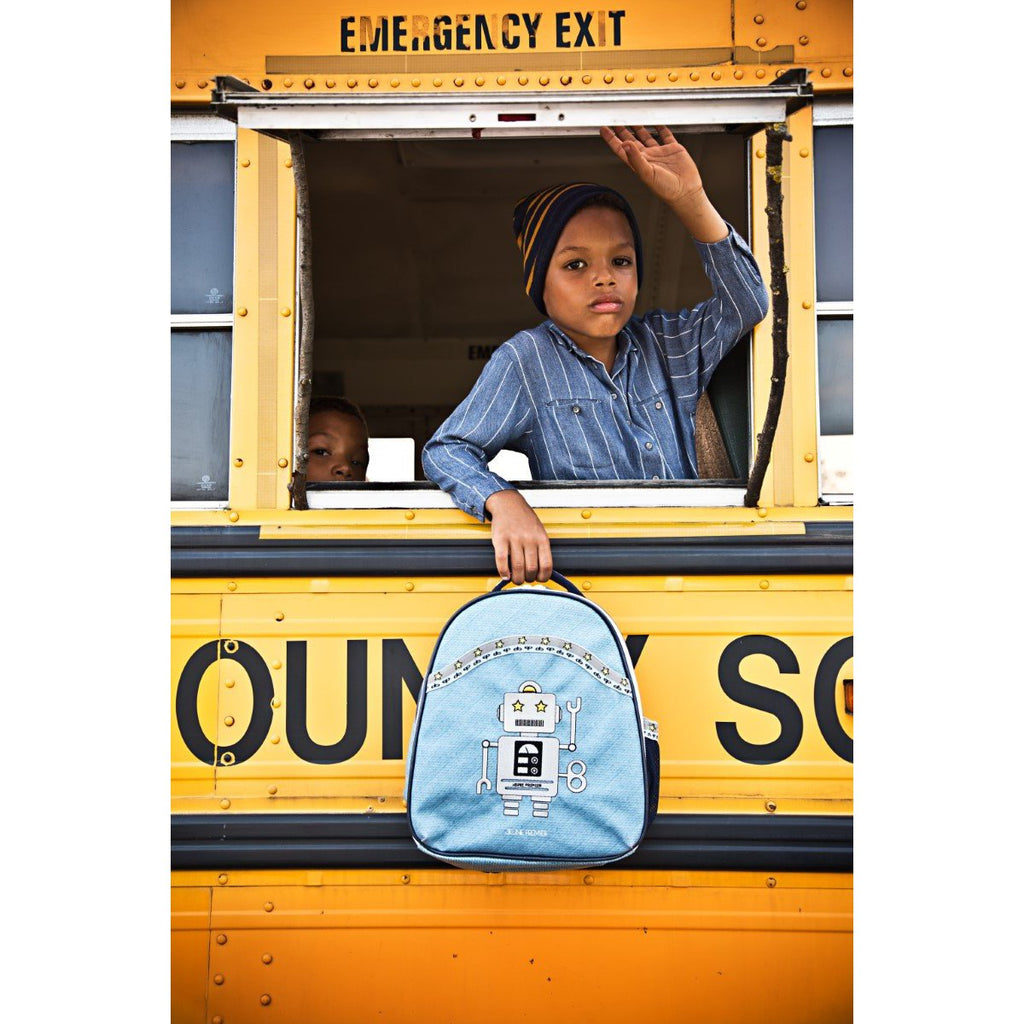 Spring is just around the corner, and that means the northern hemisphere comes alive to welcome the warm weather. 
March 20, the first day of the Spring Equinox, is also International Earth Day. Founder John McConnell hoped the day would serve as a reminder of the environmental needs of our planet, and for peaceful, global cooperation for a cleaner and healthier world. 
This is not to be confused with Earth Day in the United States, which is celebrated on April 22 of every year. We at Catimini always have our minds on international destinations, which means this March 20 we'll be out giving back to our local communities. 
International Earth Day is the perfect occasion to explore environmental conservation in all its varied applications. Children of all temperaments - from those who want to get out and explore nature to the bookworms and future scientists of our world - have the opportunity to make a difference, and learn towards creating a better world. 
Catimini believes in environmental conservation, and in your child's discovery of our environment, and how to save it. As believers in the beauty of our world, we build durable and long-lasting clothing for all your child's adventures. 
So, take a look at 14 International Earth Day activities for kids and find your next educational adventure! 
14 Earth Day Activities for Kids
1. Attend a Museum

Want to dive into a world of experiments, learning, and natural history? Take the day to check out your local science museum or natural history museum!
We understand the environment through science, and science museums are a great way to learn the mechanics of climate change and other environmental issues. You may just inspire a future environmental scientist along the way!
What to Wear:  
Boy's Heather Mother of Pearl Short Sleeve T-Shirt
A surfing zebra-alligator print makes for a bold animal statement. 
2. Take a Class
Children are natural learners, and the thirst for knowledge is great when given the opportunity. Sometimes offered in schools, or local libraries, classes and lectures on environmental issues and discoveries are offered in all types of institutions, for all levels of learners.
Check your local library or other community learning center for International Earth Day Activities. You can also check with the local school department, or a local college campus for free educational sessions. 
What to Wear: Boys Ralphie Robot Backpack
A durable backpack for all your child's learning materials, and snacktime treats! 
3. Go For a Hike
Perhaps the only way to value our environment is to experience it in all its glory! Consider taking a hike in a local forest, or any beautiful natural setting - the outing is sure to inspire your child to protect the beauty they are beholding.
What to Wear: Girls Embroidered Denim Jacket
 A light and durable denim jacket for any girls' nature travels.
4. Take a Camping Trip
Sleep under the stars and be overtaken by the sounds and smells of the forest's flora and fauna. It's no surprise that nearly all professional campers and hikers are also environmental stewards! 
Whether you want to inspire a lifelong passion for camping, or just need an extended nature break, lessons about environmental conservation are everywhere, from the trees to educational materials at the site. 
What to Wear: Girls Ralphie Alpaca Backpack
Cute enough for her, big enough for everything she needs.
5. Collect Specimens
Take a day trip to a local park or other open green space, and start collecting nature's bounty!
To read about a plant is one thing - to hold it in your hand and see the intricacies of nature's design is another thing altogether! As your little scientist collects, they can hop online to identify their specimens, and learn more about how they help keep the world running in their own way.
What to Wear: Boys Knit Hooded Sweatshirt
Comfortable for any climate, green enough to blend in. 
6. Pick Up Trash
Sometimes it's the hard work that needs to be done most. If you have an area covered with litter in your community, consider picking up trash bags and a trash-picking clamper arm to beautify your own neighborhood. 
This is one of the most popular activities on Earth Day - as a day to celebrate efforts to protect our environment, there's no better way to give back than by getting down and dirty! 
What to Wear: Boys Graphic Printed Rainboots
From the marshes and bogs to the forest floor, these boots will last through long days of saving the world.
7. Plant Trees
All over the world, local environmental protection organizations take to the ground with seedlings in hand, planting trees for the next generation. More trees means cleaner air, and safer play dates!
Equal parts agricultural education and environmental science exercise, this is a perfect opportunity to teach your children the importance of trees - and make a difference. 
What to Wear: Girls Black Denim Overalls
Classic overalls with stylish ruffle designs. 
8. Science Experiments!
Do you have a little scientist on your hands? 
In school and on the internet, you can find tons of home-ready science experiments exploring the effects of pollution on the environment. Many of the experiment tutorials available are perfect for young children and teenagers, so everyone gets a shot at their next great discovery!
What to Wear: Boys Green T-Shirt
A fun cat graphic that's sure to catch some looks. 
9. Take a Pledge
Make a statement, loud and proud, about the world and what you can do to help! On Youtube, you'll find tons of videos featuring children making their own pledges to protect the environment. Consider this a great opportunity to learn about the biggest environmental issues, and as a lesson on speechwriting! 
What to Wear: Girls Red Zipper Dress
A bold dress for a bold statement.
10. Take Public and Alternative Transportation
Is there a bus or subway system in your city or town? Can you get around without using a car?
Consider taking your child on a public transportation trip, teaching them about how to navigate this eco-friendly mode of travel. Also, a simple bike ride is a great carbon-neutral way of getting around - take this opportunity to explore all the bike lanes in town! 
What to Wear: 2-in-1 Abstract Printed Dress and Shirt Combo
A dress and shirt combo that commands attention.
11. Make Sustainable Art
Go through your recycling bin, with all the cans and bottles. What do you see? 
On International Earth Day, you should see the raw materials for an art project! Clean out recycled plastic, grab a pair of scissors or an X-Acto Knife, and make something! Using recycled materials gives the things we throw away new life - and keeps it out of the landfill! 
What to Wear: Boys Midnight Blue Space-Printed Sweatshirt
An artsy and abstract space print for a scientific artist of the new age.
12. Unplug for A Day
We live on our screens, and those screens need power. As scary as it might sound, we could all probably use a screen break - and we'll save electricity while we're doing it.
This would be a great time for imagination-based games or physical activities. When they find out they really can have fun without their phones early on in life, they're more prepared to seek out pastimes that don't involve electronics. 
What to Wear: Boys Reflective Coated Parka
A comfortable parka for all manner of adventures, especially outdoors. 
13. Try Vegetarian!
If your child loves to cook, they'll love exploring how to make a meal complete without meat. Who can't get psyched when healthy eating is involved? 
You can make the experiment extra fun by choosing your child's favorite meat-based dish, and task them with finding a way to enjoy it without meat. Some pretty delicious critical thinking, wouldn't you say? 
What to Wear: Boys Green Velvet Cap
Keeping hair out of the batter in style!
14. Recycle Old Toys
Your child may have toys they've outgrown, and spring is the time for cleaning out the closet anyway, so what better time than to recycle those unused action figures? 
If you're able to donate them to a family in need - or an organization that can bring donations to them - you've both kept waste out of the landfill and helped make someone else happy. If there isn't something more definitively "International Earth Day" than that, we don't know what is! 
What to Wear: Girls Red and Navy Bird 2-in-1 Dress and Skirt
A downtempo dress with a loud, abstract print.